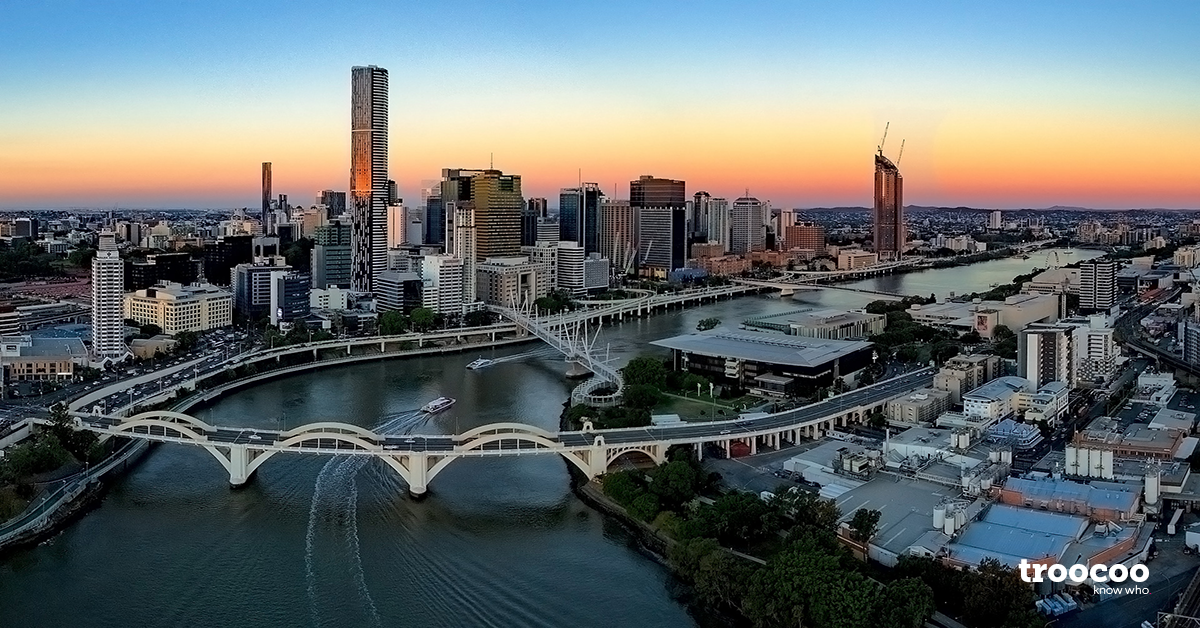 Brisbane's economy has finally kicked into gear! This upward trend, whilst slow-coming, is not without cause. There has been a huge amount of investment poured into the Sunshine State and its growing capital. So, if you're looking to progress in your career, or are thinking of making a move, - there's never been a better place to be.
Huge new infrastructure projects are coming
Everybody is upping their game - from Brisbane's growing tech scene to the engineering and construction sector. Recent reports state there is $130 billion worth of projects planned for Queensland. $40 billion of these projects are committed to going ahead in the next five years. Large enterprises are on the lookout for talent, and this is a trend that is only set to increase. While construction jobs have been on the downturn over the last decade, the promise of these big projects casts a more optimistic light on the whole industry. An increase of these projects doesn't only mean good things for construction and engineering, but for roles across accounting, finance, project management, and operations, to name just a few!
The Cross River Rail project and the Ipswich CBD redevelopment alone are estimated at $5.4 and $1 billion respectively. This puts Queensland's planned projects as the highest in the nation and will place Brisbane at the heart of its growth. It's a great sign that Queensland is headed down the right path - one of investment and opportunity.
People are moving to Brisbane for jobs - and for good reason
You won't be alone if you're thinking of making the move to Brisbane. Latest reports have shown that interstate migration is on the rise again and the overall population is soaring. People are moving interstate to find a respite from Sydney and Melbourne's jaw-dropping housing prices. Personal projects and housing investment opportunities are more affordable in the Sunshine State. Coupled with the all-year-round good weather, there are more reasons than Queensland's rapid development to consider a move.
It's not just engineering and construction roles getting a much-needed boost. Executive hires across both large enterprise and small to medium businesses are on the rise, and positions in the tech and digital sector are opening up everyday. There is no shortage of jobs for tech professionals and if you're a talented developer or project manager, you'll find yourself spoilt for choice. Latest figures from the Australian Bureau of Statistic places Queensland's job growth rate as the highest in the nation at 4.3%. Professionals are also finding that Brisbane is becoming more connected to the rest of the world. The government has also taken notice of this growing trend and have offered their support in hosting networking events, world-class conferences and other gatherings that foster collaboration. Every night of the week presents another opportunity to mingle with like-minded, successful people.
More and more startups are choosing Brisbane too and a number of Australia's 'startups to watch' are making the city home. The customer-base is big, and unlike Sydney or Melbourne, space is still relatively uncrowded.
Make the most of the new economic climate
It's time to make the jump if you're eager to make the most of Brisbane's economic growth spurt. TROOCOO can help you make an informed decision on your next career move, and as one of Brisbane's leading specialist recruitment agencies, we're in the best position to assist and advise you around your next career move in Queensland.
Get in contact to speak with one of our professionals today.